Supplement Trial Update 25 March 21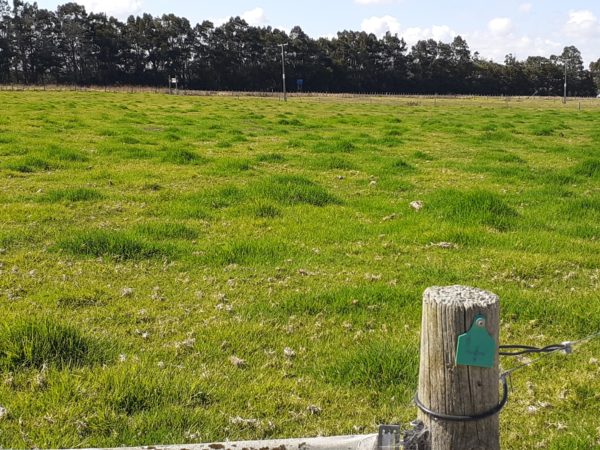 This project compares three farms with different supplement use on production, profit and environmental impact. Each farm is 28 ha. The three farm systems are:
Pasture Only Farm – No imported supplement – 2.7 cows/ha
PKE Only Farm – PKE used to fill feed gaps within milk FEI limits – 3.1 cows/ha
PKE Plus Farm – PKE used until milk FEI limit and then other supplements added – 3.1 cows/ha
This project is funded by DairyNZ, MPI (Sustainable Farming Fund) and Hine Rangi Trust.
25th March 2021
Pasture Only Farm
PKE Only Farm
PKE Plus Farm
Average Pasture Cover (kg DM/ha)
1951
2051
1910
Pasture Growth (kg DM/ha/d, last 2 weeks)
17
Rotation Length (days)
32
35
32
Production/cow/day (kg MS)
0.87
1.14
1.33
Cows in Milk/Peak Cows
69/78
88/88
86/88
Production/ha/day (kg MS)
2.15
3.58
4.08
Production – Season to date (kg MS/ha)
886
1141
1247
Supplement Fed (kg DM/cow/day)
1.6 Silage
4.6 PKE

3.1 Silage

4.7 PKE

1.6 DDG

3.2 Silage

Supplement Fed – Season to date

(kg DM/cow)

339 Home Grown Silage
617 PKE

228 HG Silage

624 PKE

286 DDG/SH

225 Silage

Average Body Condition Score
3.9
4.1
4.2
Proportion cows under BCS 4.0
25%
6%
3%
Worry Score (1 = Low, 10 = High)
                  6
4
3
Nitrogen – Season to Date (kg N/ha)
174
172
168
Milk FEI
A
B
A/B
Rainfall (mm last 2 weeks)
0 mm
CURRENT MANAGEMENT
Continued dry weather is dropping growth rates and putting pressure on. Luckily kikuyu is growing and keeping cows fed.
Pasture Only cows have lost condition so the last of the culls are going immediately. This will hopefully prevent further weight loss. If pasture levels do not increase then cows below BCS 4.0 will be dried off in two weeks time.
PKE Only cows have gained weight slightly but are about to run out of silage so we will cull empties at that point. We are feeding as much PKE as FEI allows
PKE Plus cows are milking well and holding their weight. DDG is running out and local baleage is cheaper per MJME so we will change to baleage plus PKE in the next week or so.
Drilling of new pasture has started, we will be slug baiting at 10kg/ha, and adding DAP down the spout at 90kg/ha to provide readily available P to the seedling.
Kikuyu mulching has also begun and we are undersowing mulched paddocks with treated Italian seed at 15kg/ha each week.