Northland Diversified Forage Trial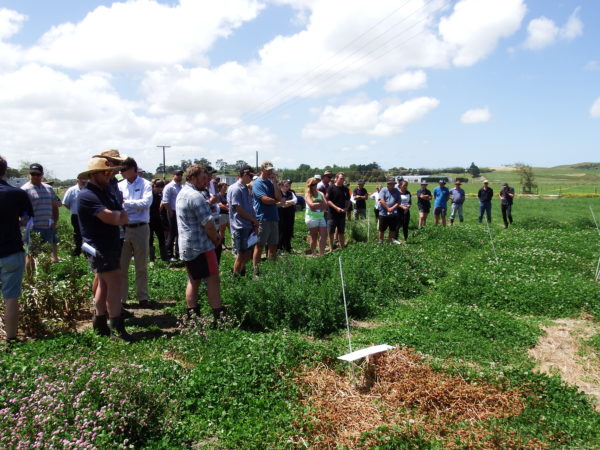 NDDT supports the work that the Northland Diversified Pastures Group has done.
The three year project follows on from the work the Annual Legume Group did looking for alternative legumes which could be incorporated into both dairy and drystock farming systems. For full details of this work download the Popular Summary.
Nthld Forage Trials Summary 2017
The latest project included plot and paddock trials of a range of alternative legumes and forages.
Popular Summaries are as follows:
Grasses growth & persistance 2017-2020 Summary
Lucerne and Herbs Popular Summary
Contact Gavin Ussher on 02102862668 or cloverconsult@xtra.co.nz for more information.